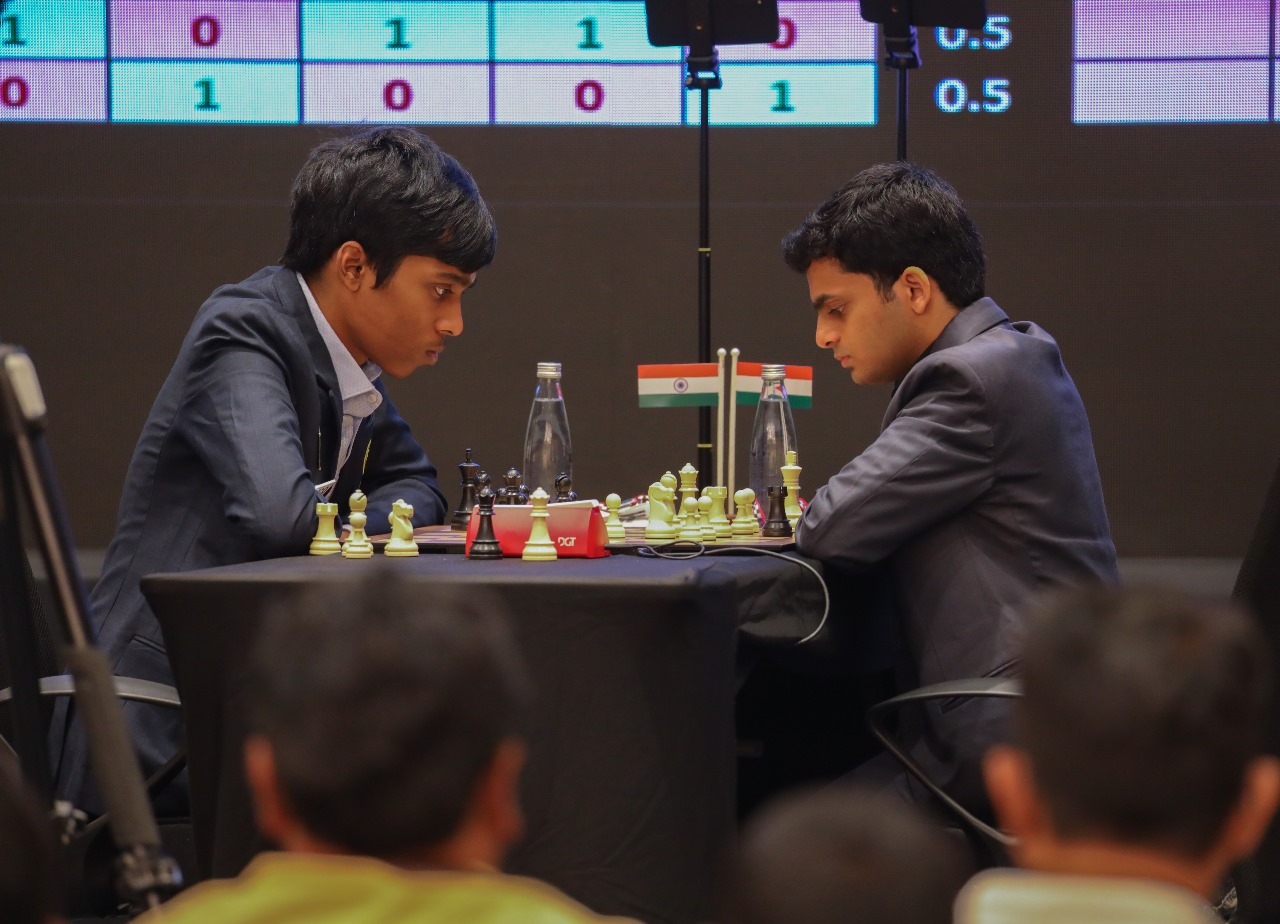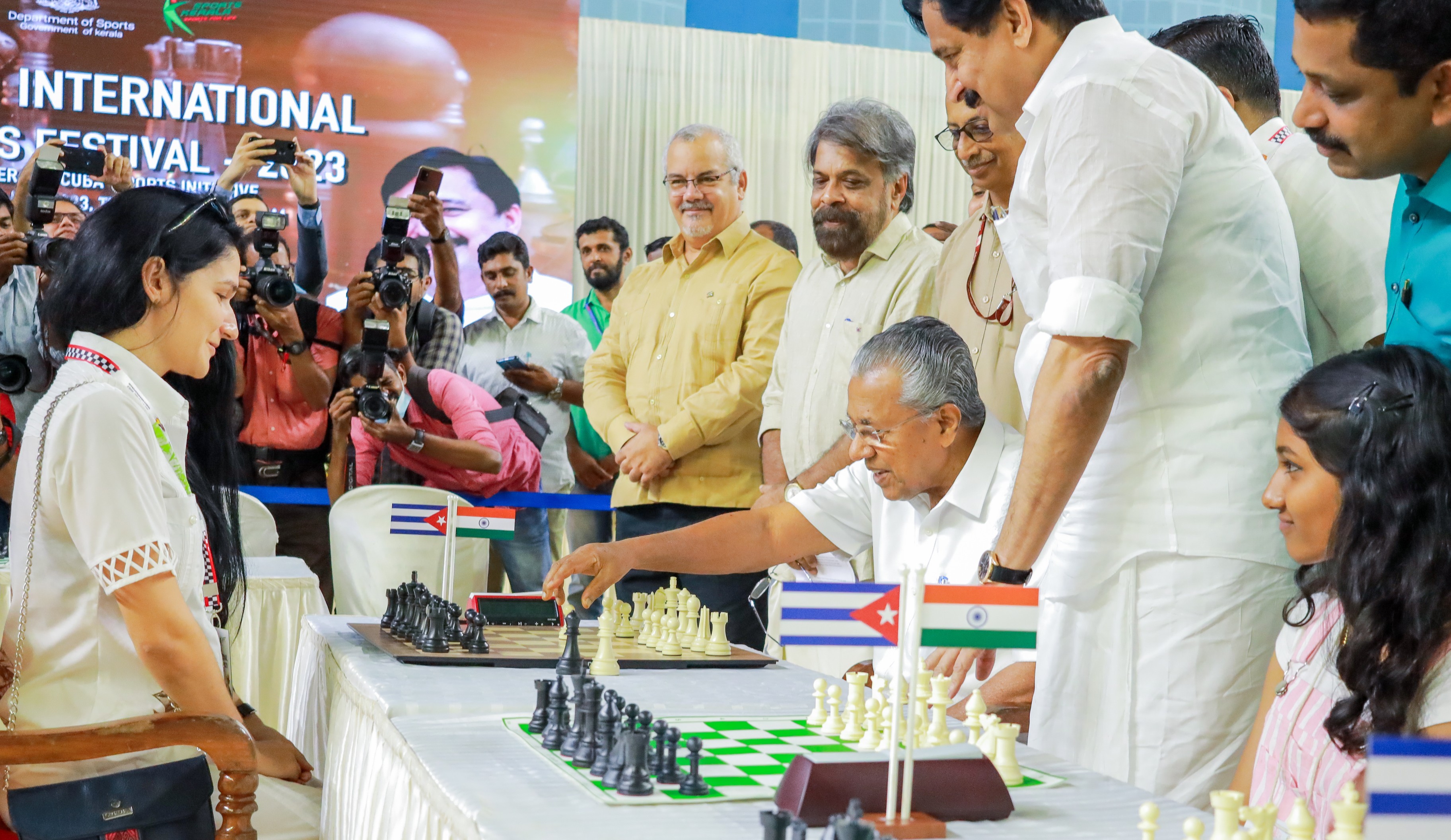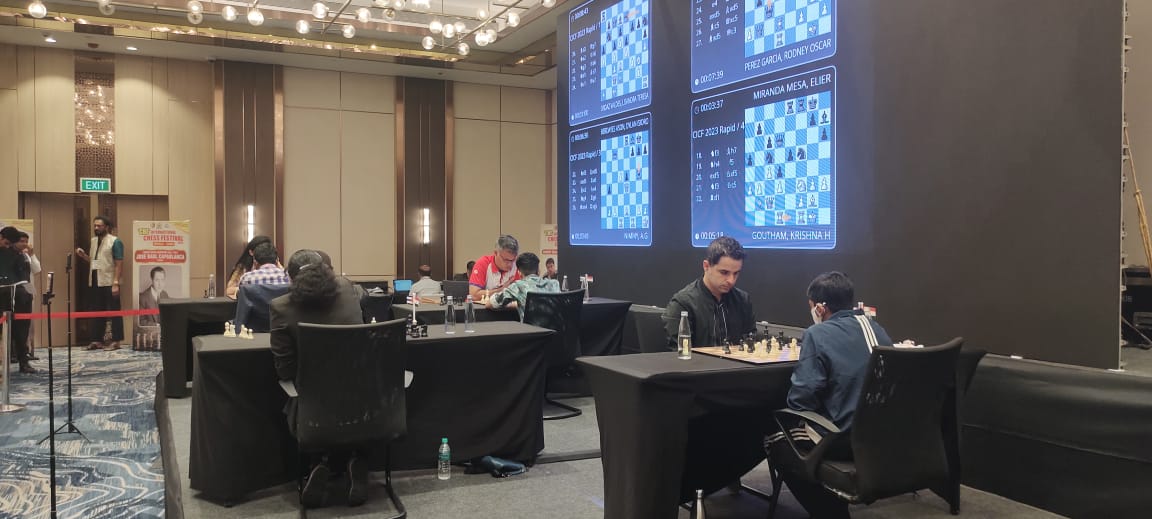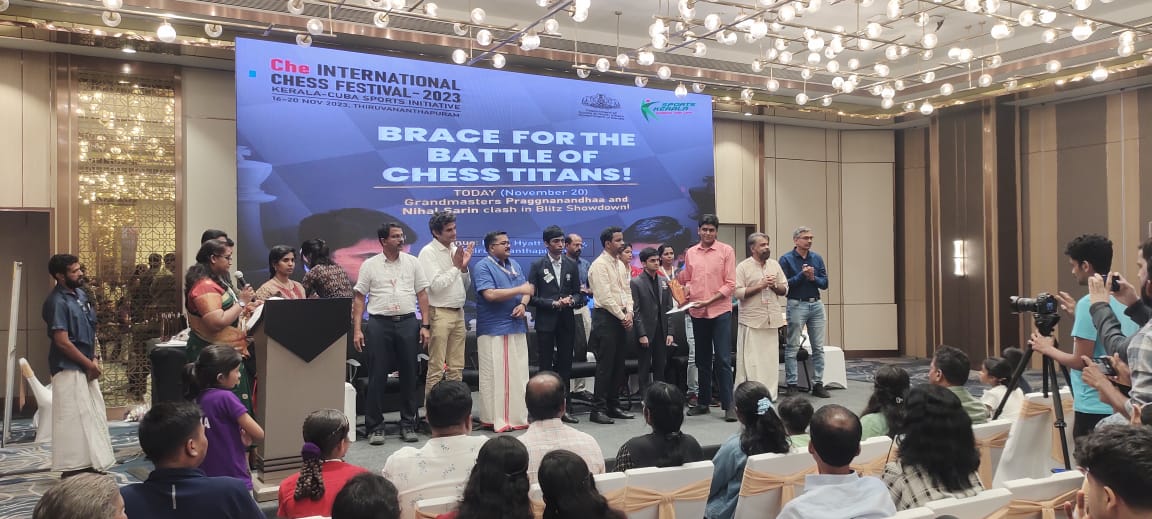 Programme Schedule

Kerala wins the first Title

The Kerala quartet comprising of GM S L Naraynan, IM Jubin Jimmy, WIM Nimmy A George and FIDE master Goutham Krishna H defeated the Cubian team on cumulative points to win the title in the first Che International Chess Festival at Thiruvananthapuram. Kerala bagged 42.5 points while the Cubans managed to bag 37.5 points.

Kerala and Cuba join hands in the arena of sports by conducting an International Chess Festival from Nov 16th to Nov 20th at Thiruvanathapuram. The Grand Masters from Cuba : Carlos Daniel Albarnaz, Elier Miranda Mesa, Dylan Isidro Berdayes Asan, Lisandra Ordaz Valdes and the Grand Masters of India such as Pragyananda, S L Narayanan, Nihal Sarin and R B Ramesh will be meeting head to head. The idea for the Kerala Cuba "Che" International Chess Festival, 2023 emerged following the Hon'ble Chief Minister's visit to Cuba. Inspired by the fruitful discussions during the visit, the Government of Kerala has decided to host this festival. The festival was officially inaugurated by our Hon'ble Chief Minister on 16th November,2023 and was carried out successfully over the period of 4 days at Thiruvananthapuram and was concluded successfully at Hyatt Regency Trivandrum on 20th November,2023.